Applied Kinesiology for the Endocrine System
You'll have unlimited lifetime access to online classes where each of the techniques are indexed for easy access. Watch them at your own pace and review them as many times as you like.
There are additional audio sessions going further into the techniques and answering questions. To get your questions answered, email support@KinesiologyInstitute.com.
You'll have an online quiz after each class where you will get your results immediately after you take it. At the end of completing the course, you will receive a certificate signed by Dr. Deal that is suitable for framing.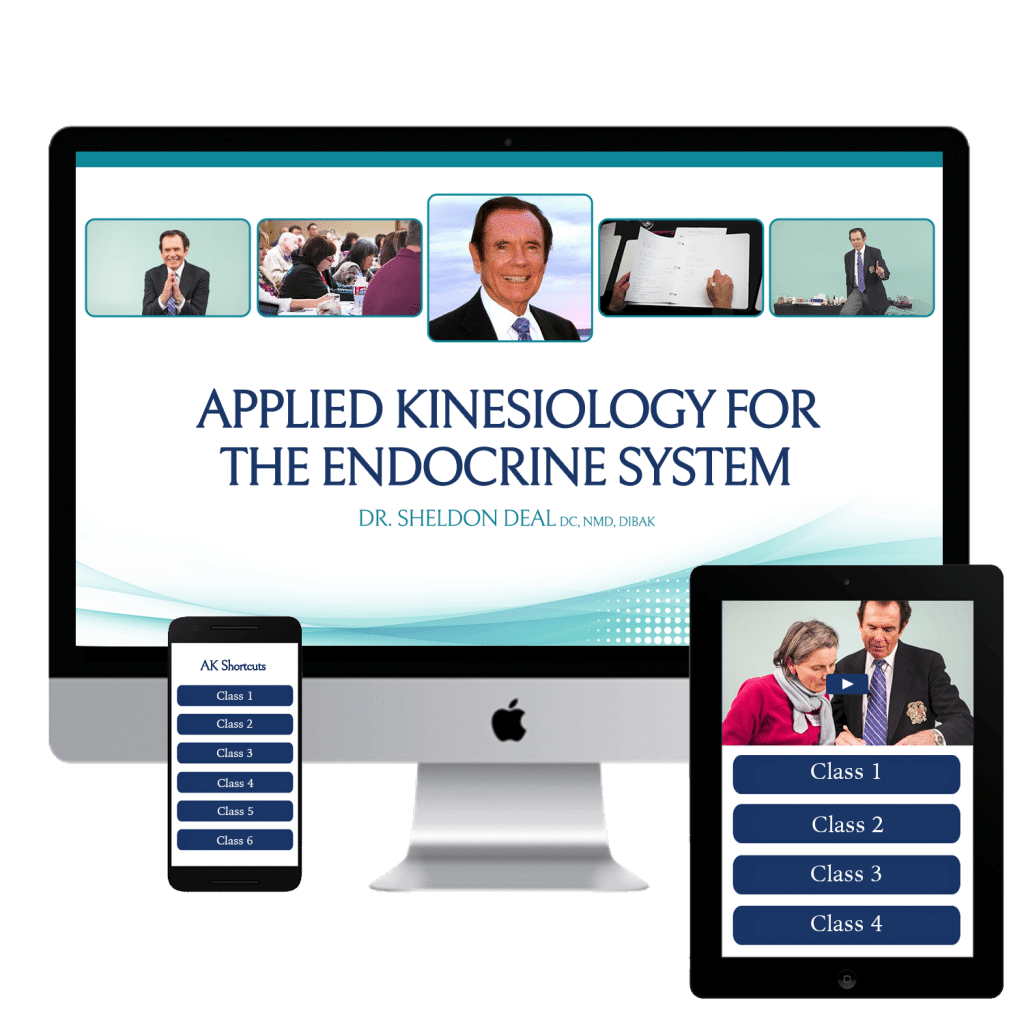 The Seven Main Ductless Glands
Pulse Synchronization
Clearing The Smoke
ScreenThe Main Female Hormones
The Estrogens
Progesterone
Hormones & the
Hypothalamus
Hypothalamic Set Points
Session Correcting a Knee Problem
Session on Environmental Sensitivities
Session Treating Multiple Allergies
Bach Flower Remedies
Session on Headaches
Resetting The Body Clock
Parasites and Digestion
Ear & Brain Dominance
Germanium
Thyroid Gland
Session On Lyme Disease
Glutathione
Pancreas
Parathyroid
Session After a Car Accident
Finding The Priority Of The Priorities
The Adrenal Glands
Koenisburg & Ragland Tests
Review Questions
Hypothalamus Test
Rogoff's Sign
Correcting Allergies
Session for Chronic Knee Pain
Functional Adaption
Session for a Frozen Shoulder
Body Postures
Review of Color
Session On Hand Problems
Thymus Gland
Pituitary Gland
Pineal Gland
Session on Treating Milk Allergies
Folic Acid Deficiency
Build your confidence and skill in helping clients even in difficult cases
Know how to work smarter, not harder and attract new clients
Get better, longer lasting results with your clients
Receive a certificate of completion signed by Dr. Deal
Network with others in this exciting field
Possibly clear up some of your own health challenges
Have fun learning some revolutionary ways to help people live healthier, longer and more productive lives.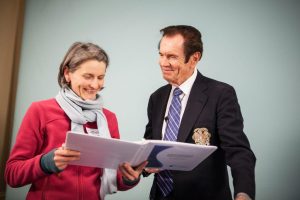 Dr. Sheldon Deal is a naturopathic and chiropractic physician who is one of the original chiropractors who with Dr. Goodheart created the International College of Applied Kinesiology (ICAK). He is the past chairman of the ICAK and former director of the ICAK board of examiners.
Dr. Deal operates one of the largest natural healing centers in the Southwest at the Swan Clinic in Tucson, AZ. He has written the books: Advanced Kinesiology, New Life Through Nutrition, New Life Through Natural Methods and the Basic AK Workshop Manual. He has taught in fifteen countries around the world. Take this rare opportunity to study with a master AK doctor!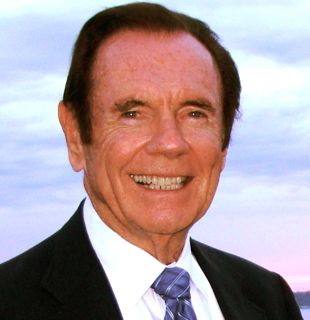 Call toll-free to get your questions answered and beginning your journey into Kinesiology.