Treat 20 Conditions with Advanced Kinesiology
This home study course will give you practical knowledge and skills using AK methods to assist you in effectively and efficiently eliminate pain and dysfunction.
Study with one of the leading experts in the field to revolutionize your practice using these powerful approaches.
There are many patient sessions and techniques in this nine-hour program, professionally filmed and edited using three high-definition cameras to clearly see how each procedure is done. You can watch them as many times as you like, whenever you like to master the information.
This is ideal for anyone using muscle testing in their practice who wants to work smarter, not harder to get longer lasting results in shorter time.
Complete the quizzes on the material to ensure you learn how to perform each skill with proficiency, and you'll receive a certificate suitable for framing signed by Dr. Deal. You'll also have unlimited access to 7 hours of webinars to gain additional insights, where you'll get answers to frequently asked questions from by Dr. Deal.
If you have any questions email info@KinesiologyInstitute.com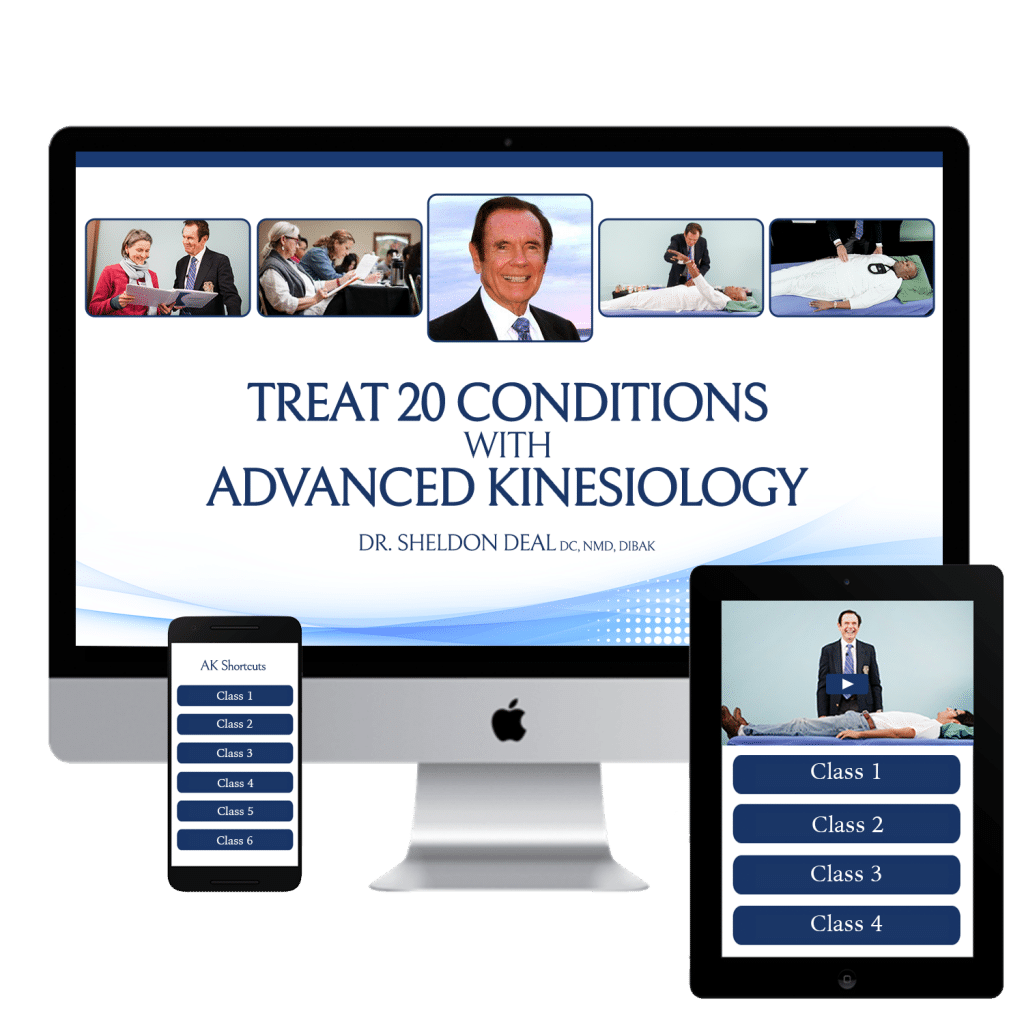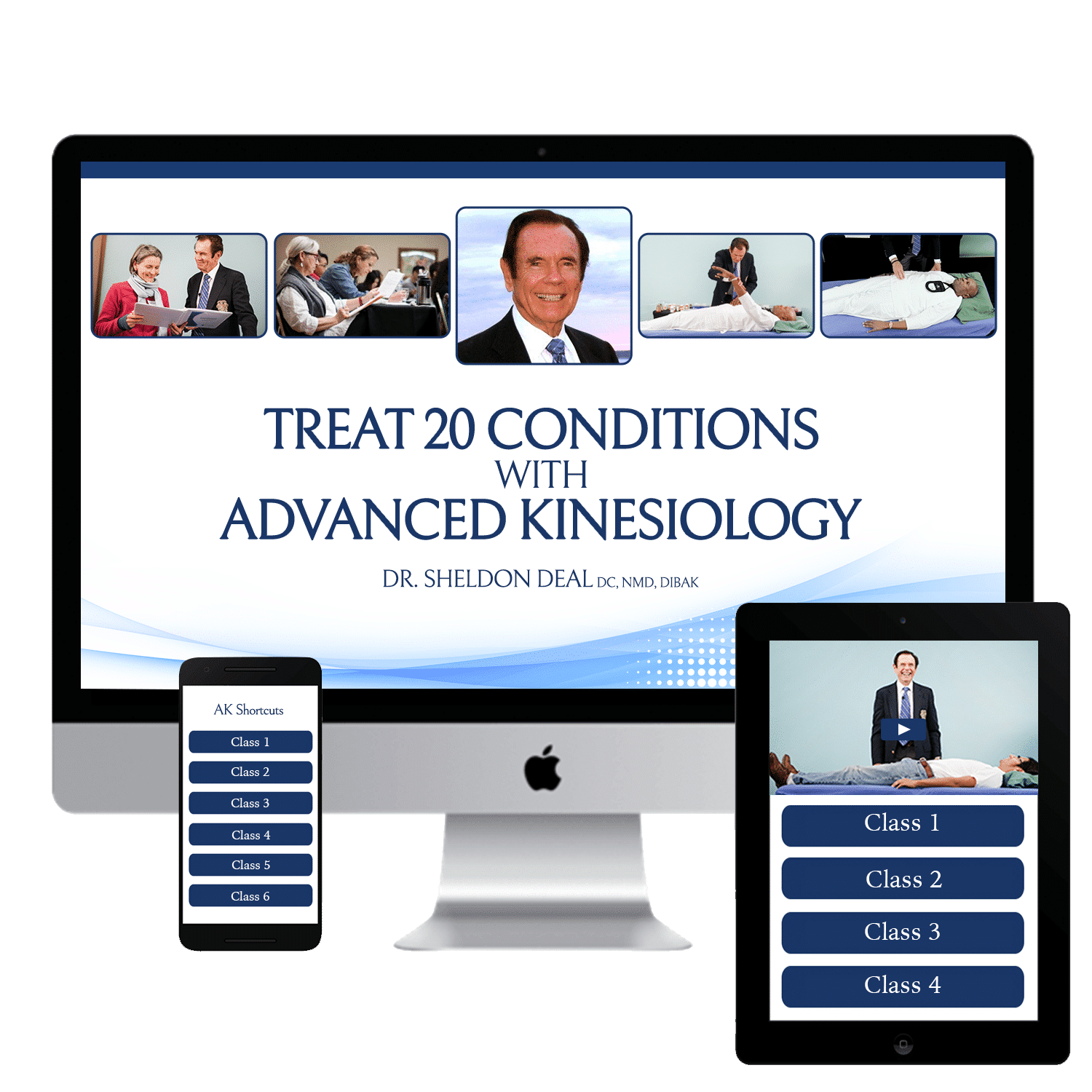 The Role of Fasting & Elimination Diets
Skin Brushing & Blood Test Indicators
Muscle Testing Basics
Pulse Synchronization
Important Factors to Prevent Disease
The Importance of Hydrochloric Acid
Breast Feeding and Pasteurization
Colds & Fevers
Dehydration
Depression & Anxiety
Neurotransmitters & Sleeping Disorders
Treating A-Fib Problems
Questions & Answers
Niacin
Nutrition for Each Organ & Meridian
Dental Problems
Hypoglycemia
Physical Fitness
Vital Energy
5 Energy Circuits
Polarity in the Body
Things that Help the Overall Body
Abnormal Blood Levels
Self Care Methods to Create Optimum Health
Questions & Answers
Tips for Successful Aging
Treating Arthritis
Injury Recall Technique
Mineral Tests for Arthritis
Additional Tips for Arthritis
Asthma
Cancer
Cancer Prevention
Diabetes
Headaches
TMJ
Heart & Circulation
More tips for Heart and Blood Pressure
Temporal Bulge
Questions & Answers
Build your confidence and skill in helping clients even in difficult cases
Know how to work smarter, not harder and attract new clients
Get better, longer lasting results with your clients
Receive a certificate of completion signed by Dr. Deal
Network with others in this exciting field
Possibly clear up some of your own health challenges
Have fun learning some revolutionary ways to help people live healthier, longer and more productive lives.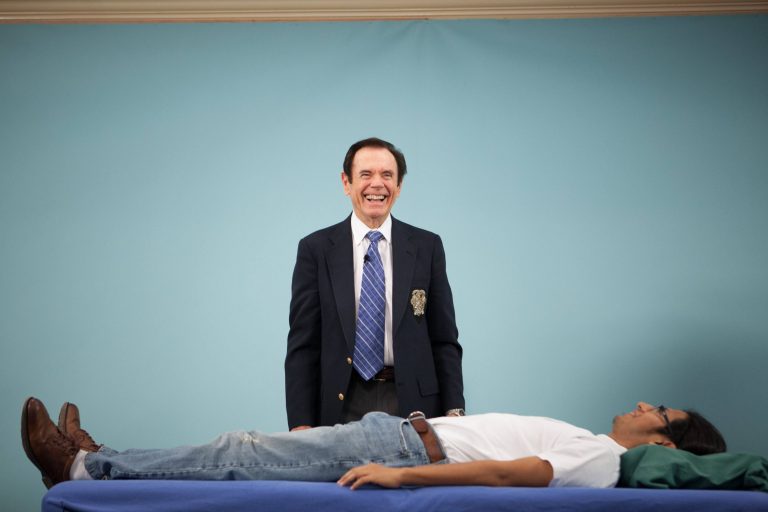 Dr. Sheldon Deal is a naturopathic and chiropractic physician who is one of the original chiropractors who with Dr. Goodheart created the International College of Applied Kinesiology (ICAK). He is the past chairman of the ICAK and former director of the ICAK board of examiners.
Dr. Deal operates one of the largest natural healing centers in the Southwest at the Swan Clinic in Tucson, AZ. He has written the books: Advanced Kinesiology, New Life Through Nutrition, New Life Through Natural Methods and the Basic AK Workshop Manual. He has taught in fifteen countries around the world. Take this rare opportunity to study with a master AK doctor!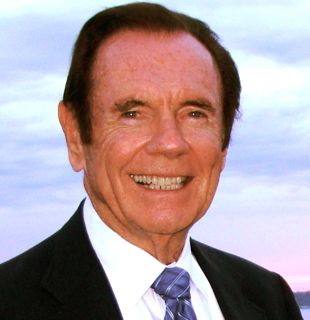 Call toll-free any day between 8:00am – 6:00pm Pacific time to get your questions answered and beginning your journey into Kinesiology.