Final Day of our Summer Sale up to 40% Savings
To Set You Up For Success
Save $300 on each course. Get all 5 and Save $2,000 
Enroll by September 11th to Claim Your Savings.
Each Individual course is $899 $599 – The entire set of 5 courses is $2,495
Applied Kinesiology for the Endocrine System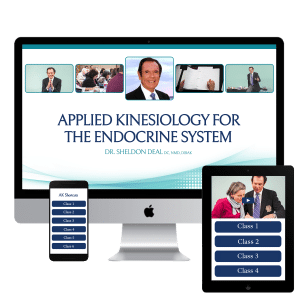 Treat 20 Conditions with Advanced Kinesiology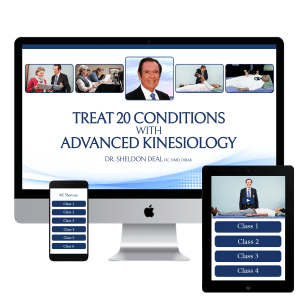 "Dr. Deal's courses have literally changed my life. I have studied lots of natural healing therapies, but none that have had such outstanding results that teaches you to connect with the root of our suffering and peels the layers off – bringing us back to natural health.
I have helped so many people already including my friends, family and myself who have been suffering for years without relief and I'm not even halfway through the AK Shortcuts courses. I would recommend it to anyone who's considering studying with The Kinesiology Institute, not to hesitate. It will be the best decision you ever made," Sherie Deen, Manchester, England.
Call to get your questions answered and to see if this program can help you accomplish your mission in helping people and impacting the world.