How You Can Benefit From Studying Kinesiology!
A 60-Minute Webinar with John Maguire, Director of the Kinesiology Institute
Fill out the below form and you'll receive an email with the weblink to view this informative session. You'll learn some techniques you can apply right away to eliminate pain, increase energy and release stress.
And you'll discover many of the benefits and opportunities of learning the skills of kinesiology to benefit personally and develop a successful career in this exciting field.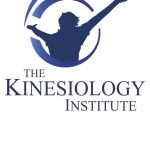 Kinesiology gets to the source of people's health challenges, including structural, nutritional, psychological and energetic areas
You can add Kinesiology to your existing skills to eliminate the guess work and get quicker, longer lasting results
Learning these skills can help clear up your own health challenges, and give you skills to help your family and friends
Others have developed successful careers in this rewarding field and how you can too
John Maguire is a world-renowned expert in the field of Kinesiology, who over the past thirty years has taught tens of thousands of people from 81 different countries how to quickly overcome pain and achieve peak health and performance. He is a senior faculty member of the Anthony Robbins Life Mastery University, where his students are continually amazed by the profound and rapid results they receive using his easy to follow methods.
As the founder and director of the Kinesiology Institute, John has helped many people develop successful careers through his Kinesiology Certification and Mentorship Program. One of the advantages of studying with John is his vast knowledge and experience, having studied extensively with Dr. George Goodheart, the founder of Applied Kinesiology and Dr. John Thie, developer of Touch For Health. John is known for his ability to make complex material practical and easy to understand. His programs combine whole brain learning and he paces the information so his students can easily assimilate the information and are not overwhelmed.
Take this opportunity to study with a master trainer!
What people are saying
"I found Kinesiology to be the missing link in my bodywork practice. My clients are amazed by the dramatic and immediate results." Pam Sebestyn, CMT
"The Kinesiology Certification Program has been the foundation of my practice for the last 10 years. I have taken many other courses in kinesiology and energy work and found that this program not only provides the best instruction in kinesiology, but also creates a clear foundation into which all the other modalities can be integrated." Peggy Myers, RN, MSN
"John Maguire is a master teacher. His grasp of the material and clear, concise and easy to understand explanations provide a step-by-step progression to mastering the techniques and strategies in the KCMP." Donald Toomim, CMT
"Of all the kinesiology courses I have taken, the Kinesiology Certification and Mentorship Program has been the most valuable. Upon completion I was able to open two successful offices making a very good living right away. And what's most rewarding is that I am helping so many people in profound ways!"Andrea Schroepel, Ph.D. N.D.