September Sale on Dr. Deal's AK Shortcuts
Save $300 on each course. Get all 5 and Save $2,000 
Enroll by September 30th to Claim Your Savings.
Each Individual course is $797 $497 – The entire set of 5 courses is $1,997
Monthly payment plans available

Scroll down to see what's in each course
Each course contains 10 hours of professional filmed and edited videos and procedural manuals,
and 7 hours of Q&A sessions with Dr. Deal with PowerPoints to help you master the material
Click the videos below to watch samples
Balancing Blood Chemistry
Victimization Clearing Technique
Click the button below to get lifetime access to the entire set of five courses and save $2,000.

You'll get over 200 techniques and easy to use protocols to become more successful in your practice and improve your health.
"Dr. Deal's online courses are very well organized. The videos of each technique are indexed, with easy to follow procedures. I've found this information easier to learn than any other course I've studied!." Randy Meltzer, DC
Applied Kinesiology
for the Endocrine System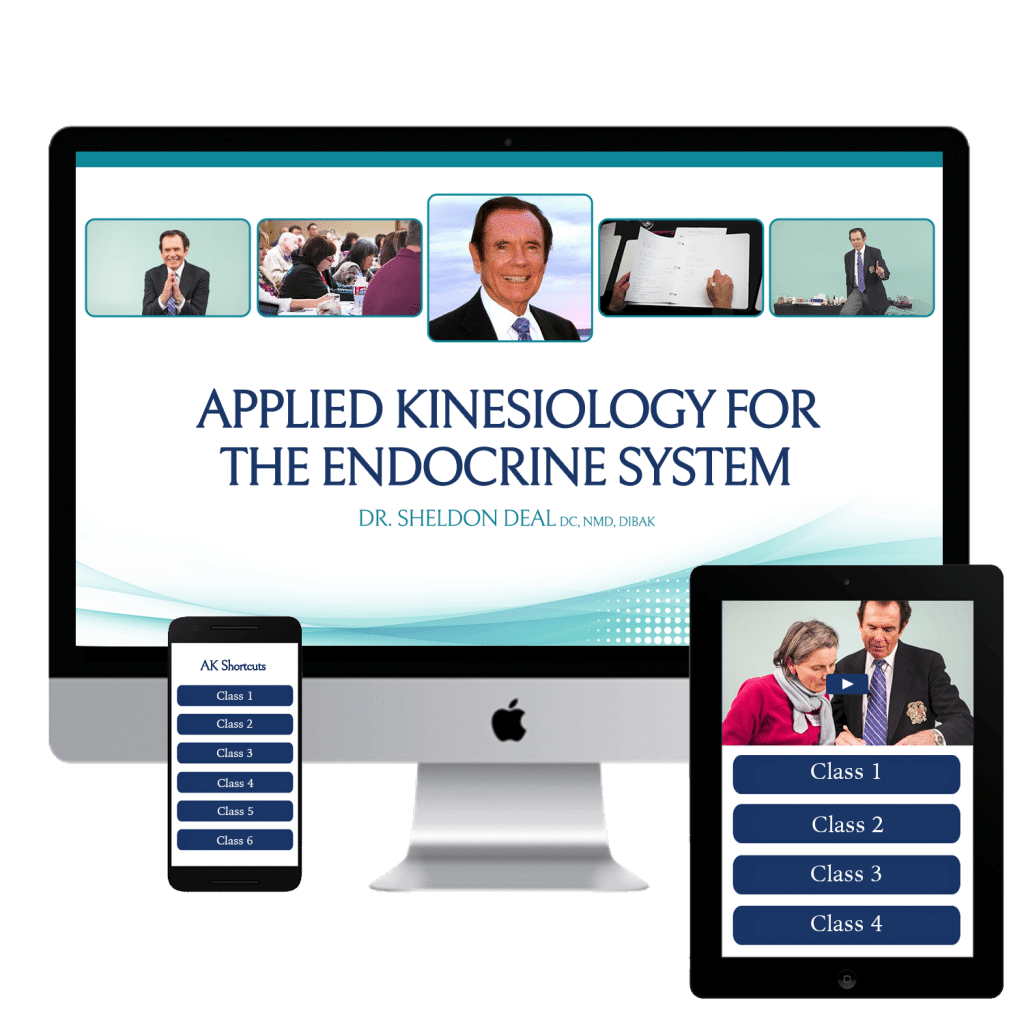 Treat 20 Conditions
with Advanced Kinesiology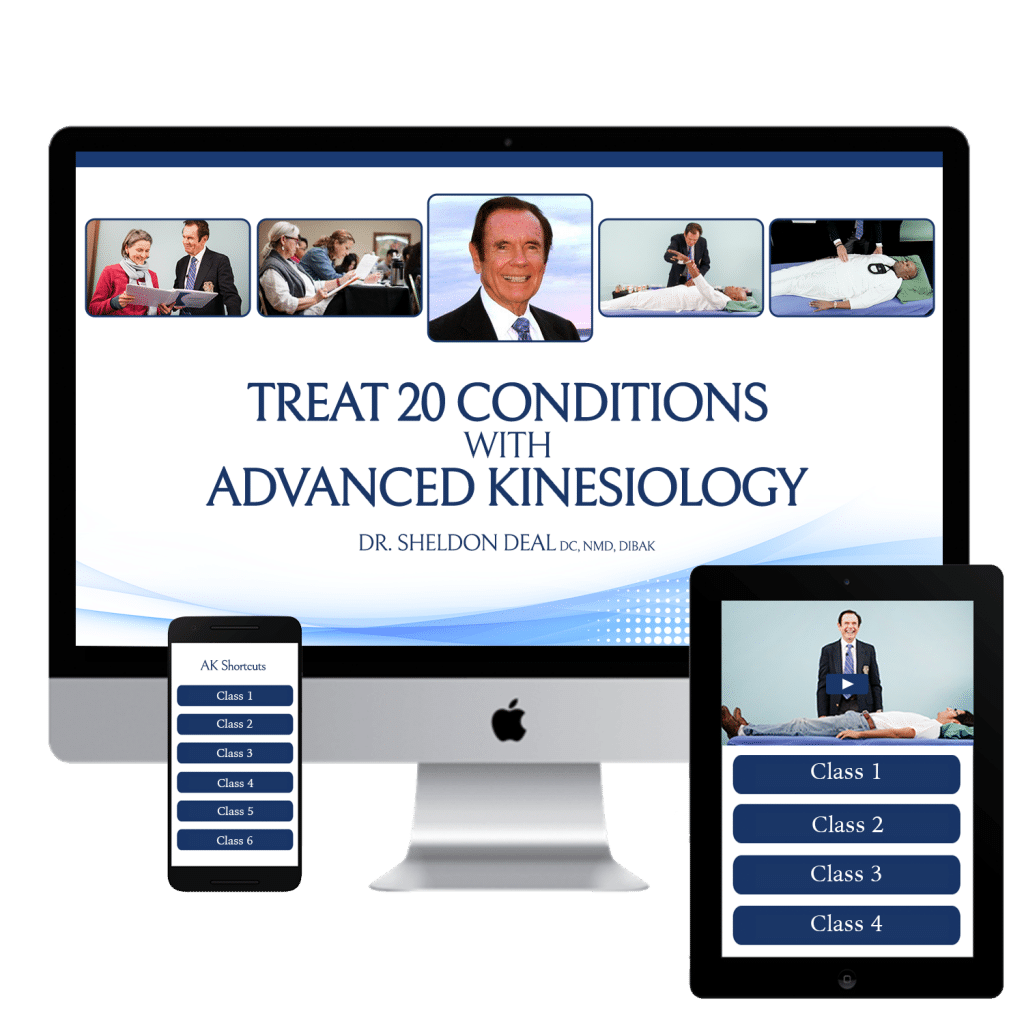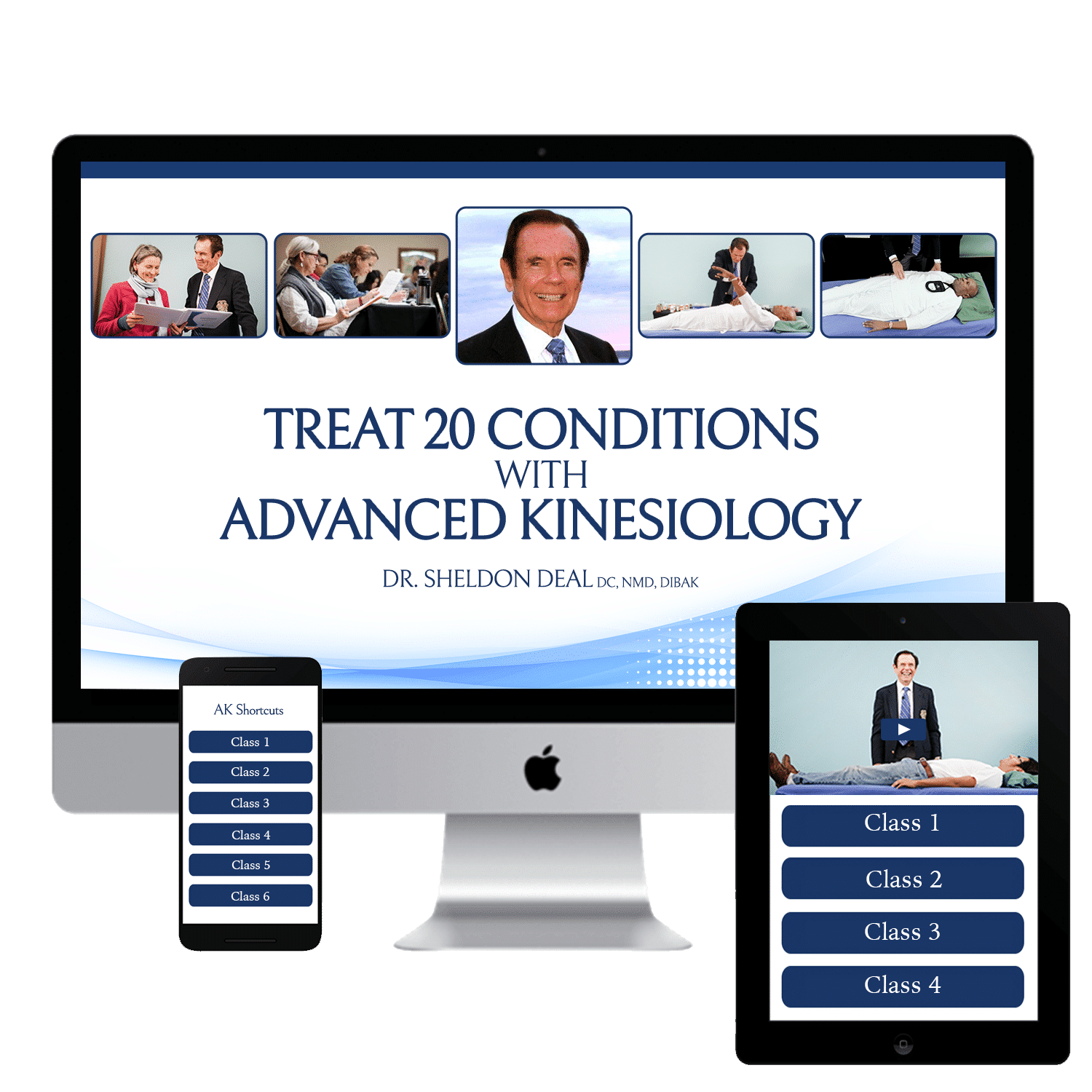 A Monthly Payment Option including a 10% finance fee is available in the shopping cart. You'll have immediate full access to the online courses as soon as you enroll.

Enroll by September 30th to Save $2,000 on the entire set of AK Shortcuts Courses for $1,997