Sale on Dr. Deal's AK Shortcuts thru Sunday
Get all 5 and Save $2,500 – Over 50% Off
Enroll by December 3rd to Claim Your Savings
Your Investment in Lifetime Access to all of the AK Shortcuts is $4,495 $1,995

Each course contains over forty professional filmed and edited videos and procedural manuals,
plus several hours of Q&A sessions with Dr. Deal and PowerPoints to help you master the material.
Click the videos below to watch samples and scroll down to see what's in each course.
Balancing Blood Chemistry
Victimization Clearing Technique
"Dr. Deal's courses literally changed my life. I have studied many natural healing therapies, but none that have had such outstanding results. I've helped so many people who have been suffering for years without relief. Taking the AK Shortcuts courses will be the best decision you've ever made," Sherie Deen, Manchester, England
Save $2,500 and get lifetime access to all five of these valuable courses.
You'll get over 200 highly effective easy-to-use protocols to become more confident and successful in your practice and improve your own health.
Applied Kinesiology
for the Endocrine System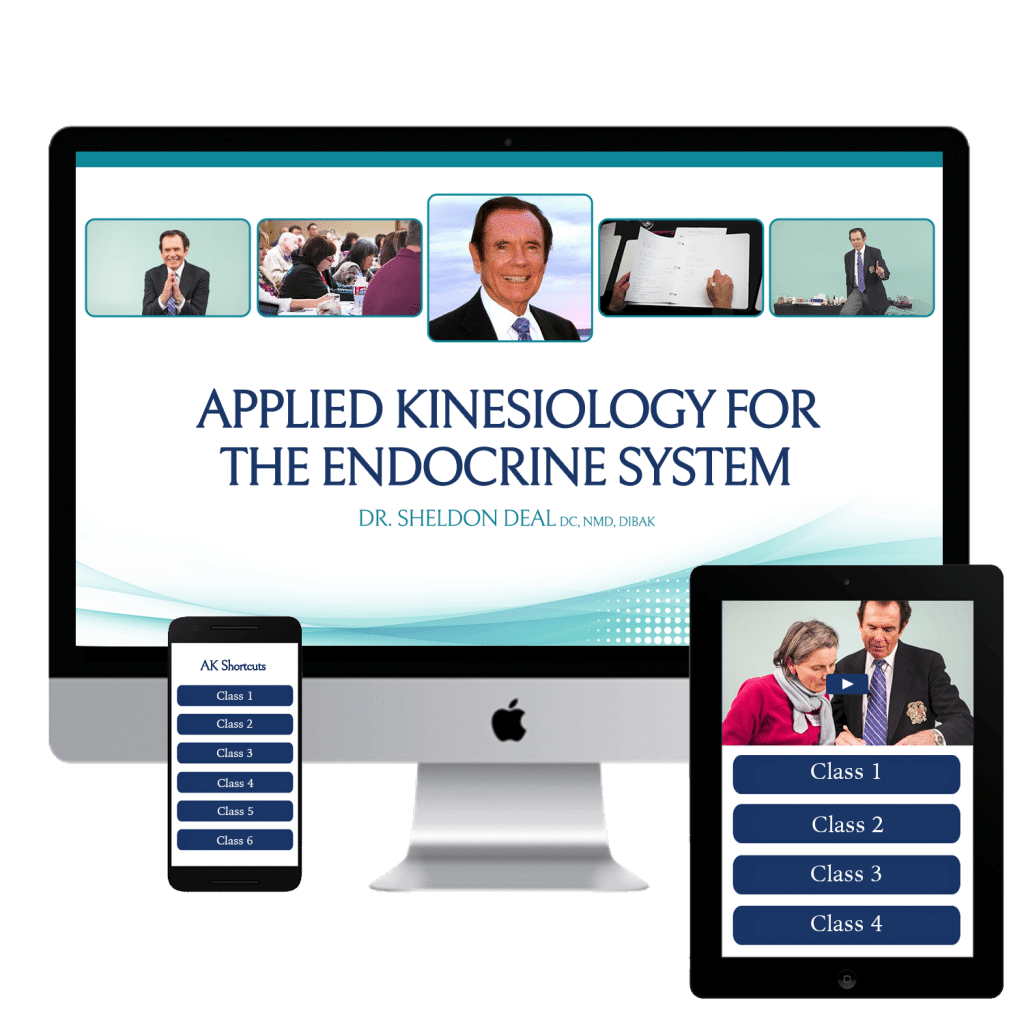 Treat 20 Conditions
with Advanced Kinesiology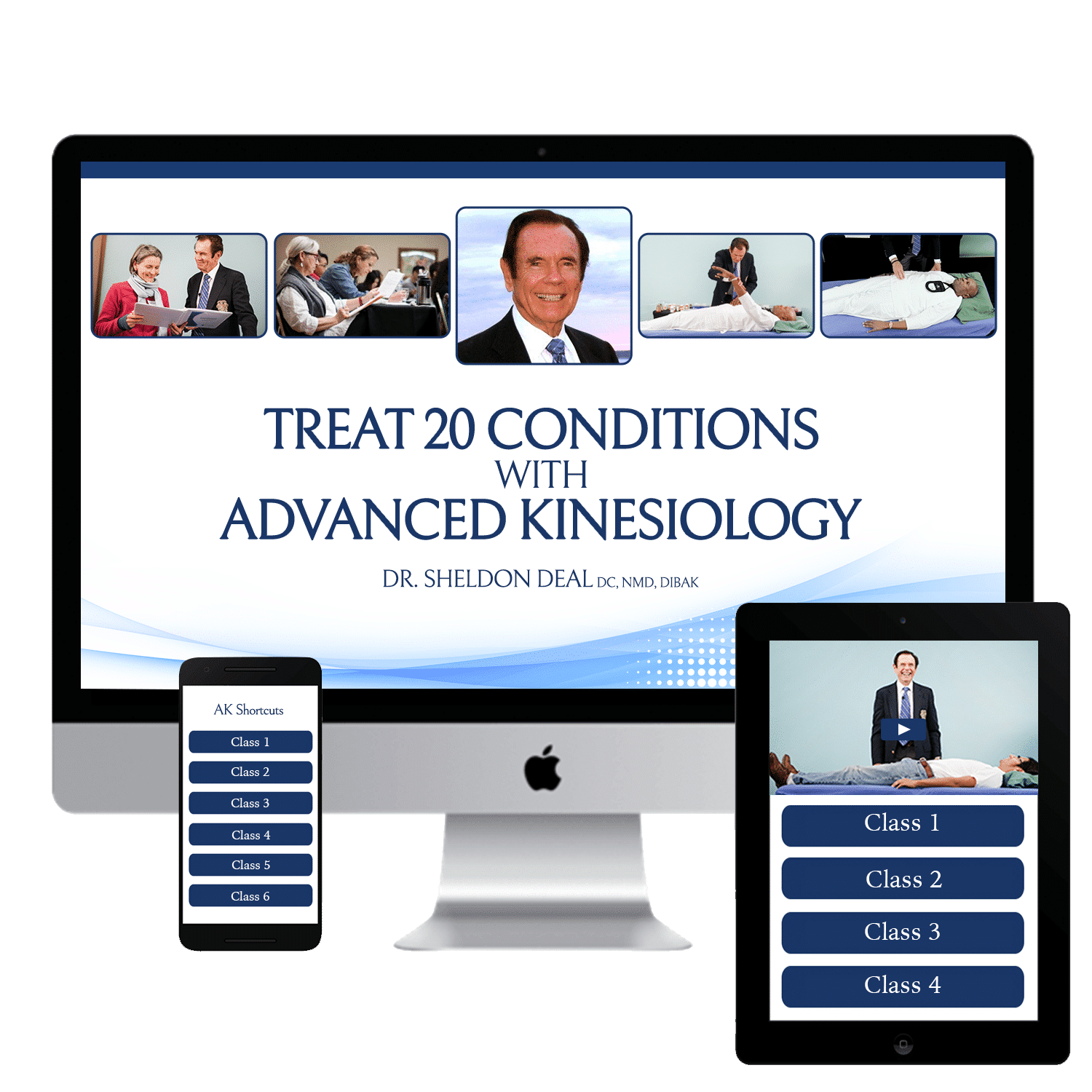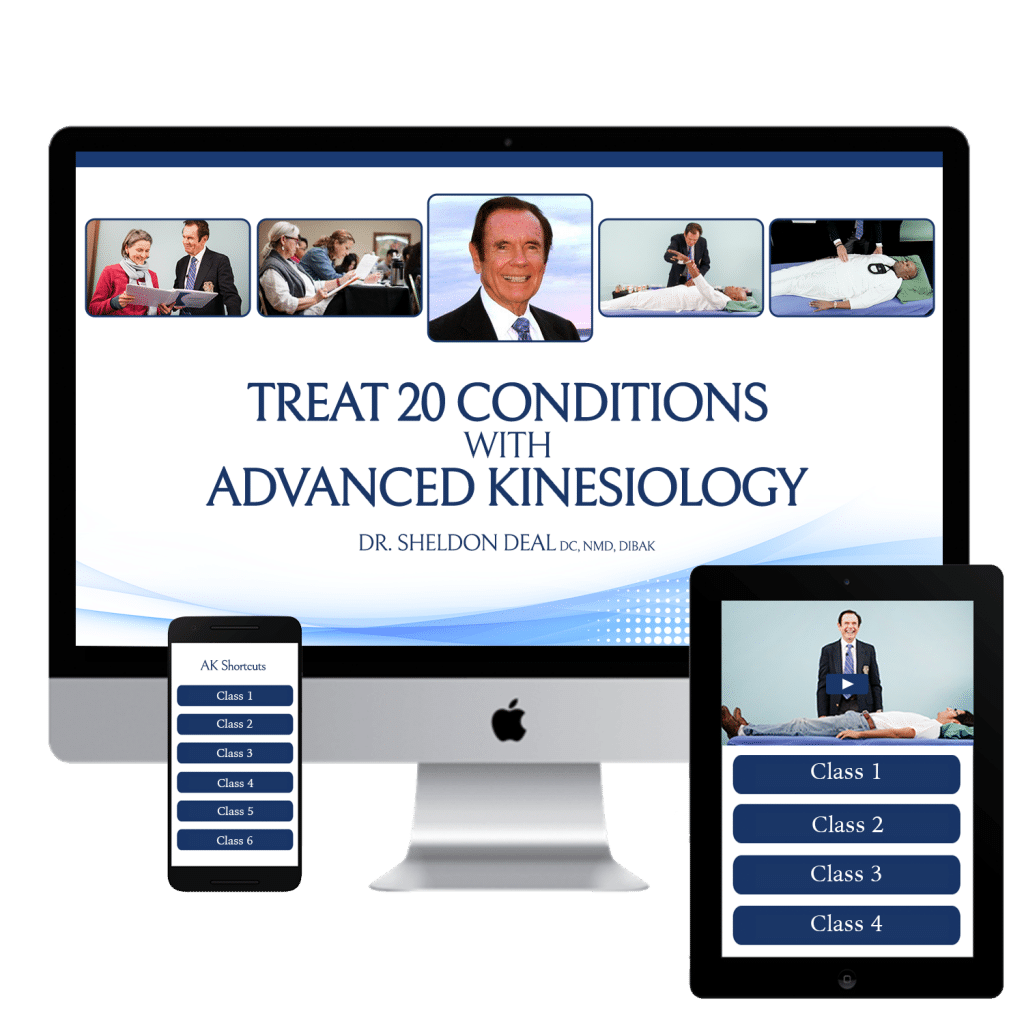 Enroll by December 3rd to Claim Your Savings
Your Investment in Training to Dr. Deal's AK Shortcuts $4,495 $1,995